Only the best surf supply for your exprience.
Surfboards, fins, pads, bags, and more.
Get it shipped right to your front door. Express & Standard delivery.
We use Stripe for International payment. Pay in your currency with ease at BGSBali.com
100% Satisfaction Guarantee
We are happy to refund or replace any goods once arrived if they are found to not be exactly as ordered.
Out of stock or don't see your favourite goods? Email us and we'll get back to you with happy news.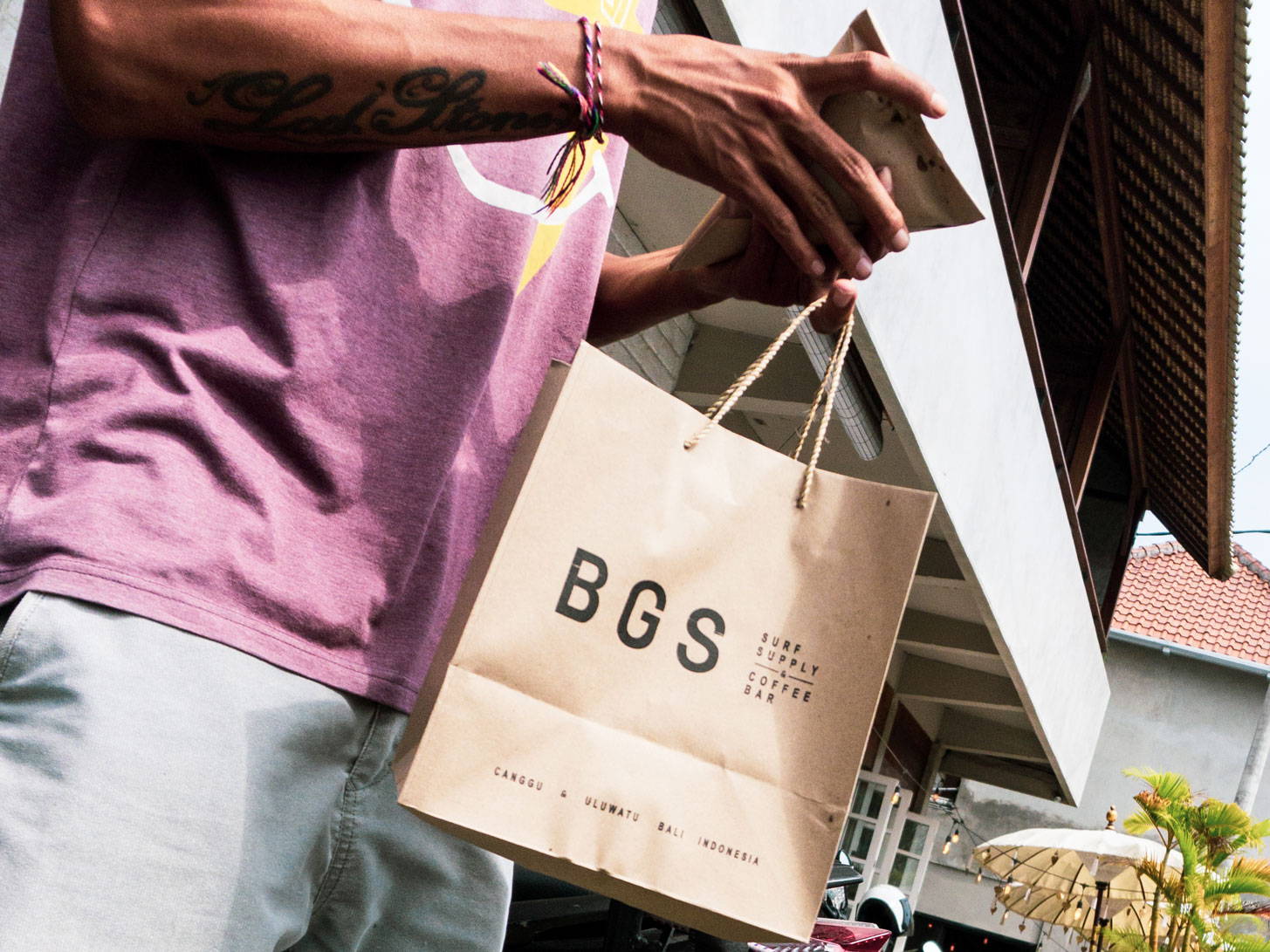 We are taking a stand against plastic disposal in Bali. We rolled out our bio-degradeable take-away cups and lids along with a nominal charge to discourage their use. Also, we have our very own shopping bag for every purchase made in our stores.
We picked the best only for you.
We have special article for you to be a good surfer.
Pick up your orders at our stores, or stop in for high fives and a coffee from local legend Komang or drop by after surf for some beers and bragging rights.
BGS Bali is your friendly neighbourhood surf shop and coffee bar. Located in the Bukit & Canggu Bali. Stop in for the best coffee around, wifi, surf essentials, snacks, beers, and a group of friendly faces that will quickly become your best buds. Whether you have a question about places to stay, delicious food or a first-hand​ surf report, we have what you need!