Following our April 2017 renovation BGS Bali is re-opened with a fresh look and new menu. Our infamous good vibes and strong cups of coffee remain, while the retail and café space is a comfortable and modern lifestyle shop. The refreshed BGS Bali décor is a brilliant blend of clean and transitional design styles, with select traditional Balinese pieces. The overall look and feel has been thoughtfully curated resulting in a relaxed vibe.
Upon your visit to BGS Bali Surf Shop & Coffee Bar, you will be welcomed by our friendly and helpful staff. Don't be surprised if you are barreled over laughing with the BGS boys as they boast about their latest surf adventures and daily musings. Everything about BGS will make you feel at home and that's a feeling we have preserved since we first opened 4 years ago!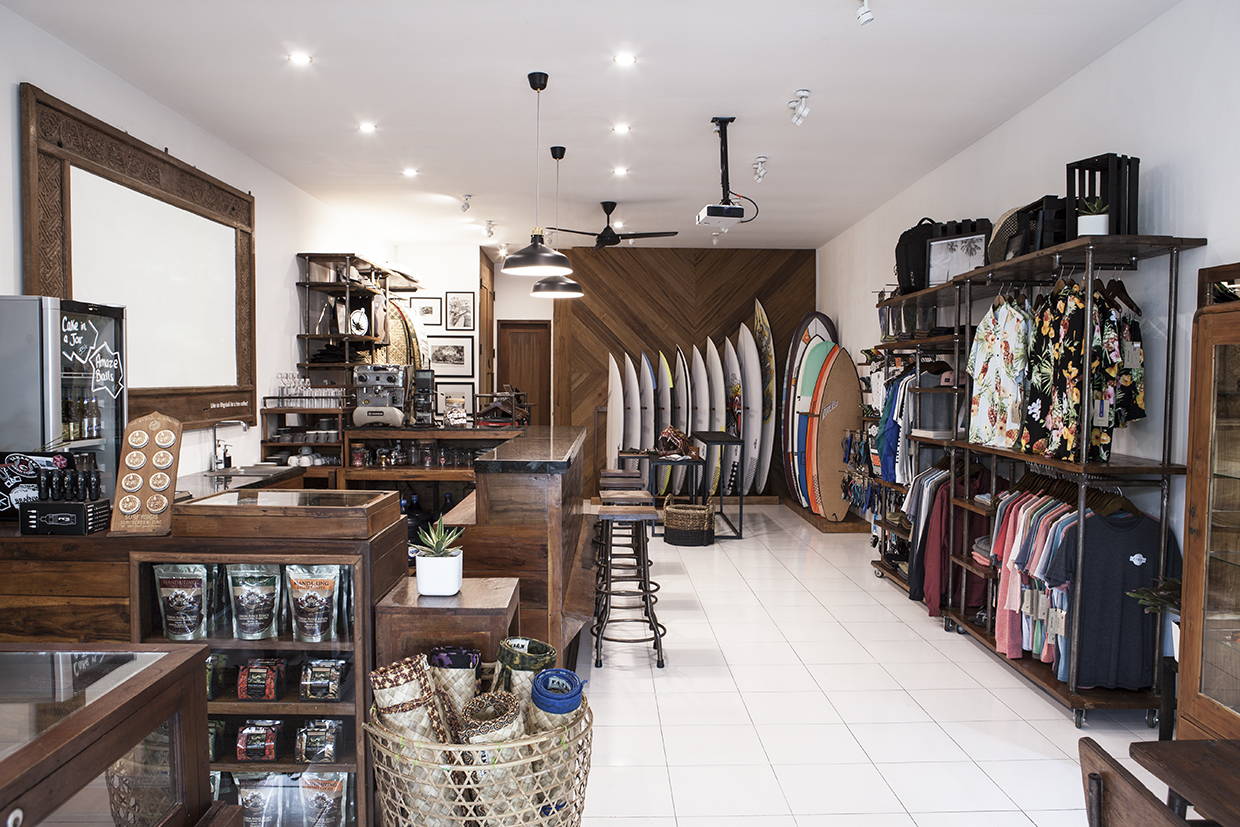 BGS stands for Bukit General Supply and is the place to find a myriad of everything. From zinc to wetsuits, bikinis to surfboards, beach mats to board bags, and flip flops to stylish menswear BGS has you covered. BGS continues to be a local favorite to meet up before and after surf, grab one of the Bukit's best cups of coffee, refuel with tasty smoothie bowls and artisan salads and hang with friends.
Good to be back hanging at BGS!